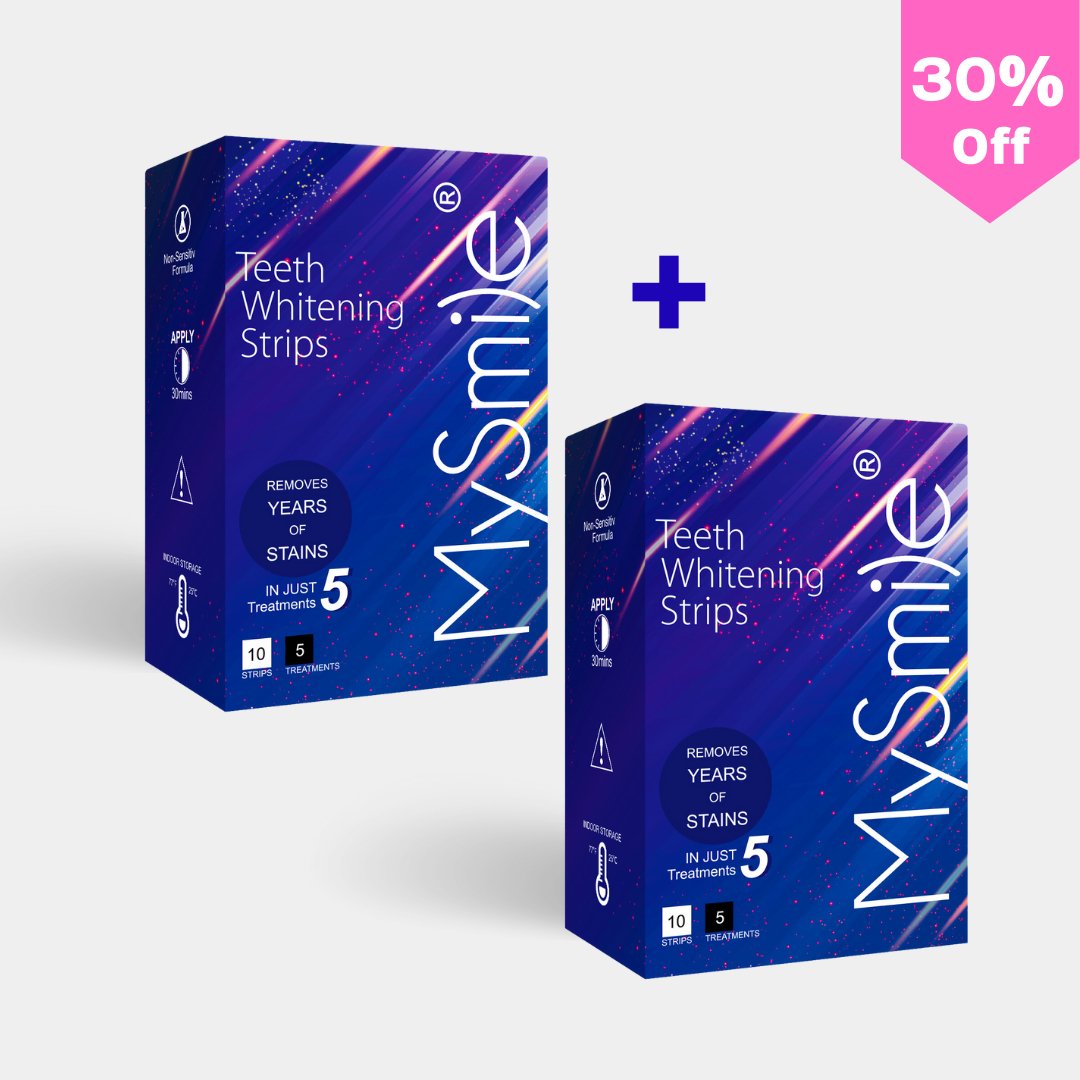 Glamorous Whitening Strips Duo Pack
The Glamorous Strips
Features
How to Use
What's included
The perfect solution for a brighter, healthier smile. Our formula uses top-grade non-sensitive ingredients to effectively whiten teeth without causing sensitivity. Our strips are gentle on enamel and gums, making them perfect for those with sensitive teeth. Choose MySmile for safe and effective teeth whitening that delivers results with less pain.
Super Length and Width:
pecially designed strips are longer and wider for a snug fit on your teeth.

Effective Formula:
Formulated with 20% carbamide peroxide, these whitening strips are highly effective at removing stains and brightening your smile.


1. Tear open the individually packed treatments.
2. Apply strips onto top and bottom teeth.
3. Leave them on for 30 minutes.
4. Gently peel off strips and rinse mouth.

• 20 x Glamorous Teeth Whitening Strips (10 treatments)

See How Customer Trust with Us 💜
Increases the number of sale
Organic growth via social share
Follow us on TikTok @MySmile for more teeth whitening experience
SHOP NOW