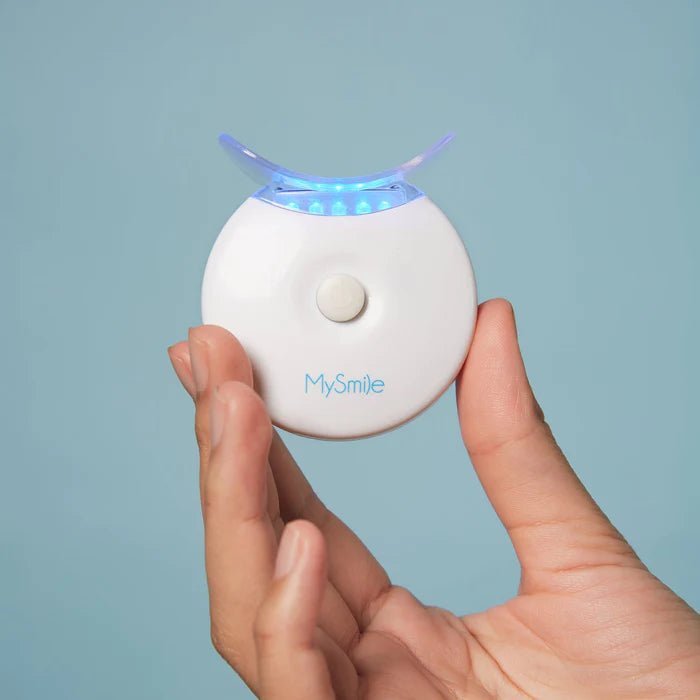 Who Are We?
MySmile® Oral Care Inc. is a dedicated provider of oral care and teeth whitening products, aimed at helping you achieve a brighter, healthier smile. Our mission is to empower people to feel confident and radiant by delivering innovative, effective, and affordable solutions for oral care.
Founded in 2016, MySmile® Oral Care Inc. was born in sunny California, where we have been manufacturing teeth whitening solutions for over 10 years. With our own laboratory for teeth whitening formulation, we are committed to creating the most effective, safe, and innovative products for our customers. Our expert team carefully researches, designs, and develops each product with the highest quality standards to ensure customer satisfaction and lasting results.
Our Core Values
Customer Satisfaction: We prioritize our customers and their needs, striving to provide exceptional products and customer service to make their experience with MySmile® unforgettable.
Innovation: We believe in continuous improvement and cutting-edge technology to stay ahead of the curve in the oral care industry, providing our customers with advanced and effective solutions.
Accessibility: We are committed to offering competitively priced products without compromising on quality, making oral care and teeth whitening accessible to everyone.
Sustainability: We are conscious of our impact on the environment and are dedicated to using eco-friendly materials and practices in our product development and packaging.
Community: We value the connections we create with our customers and partners, fostering a supportive community focused on promoting oral health and well-being.