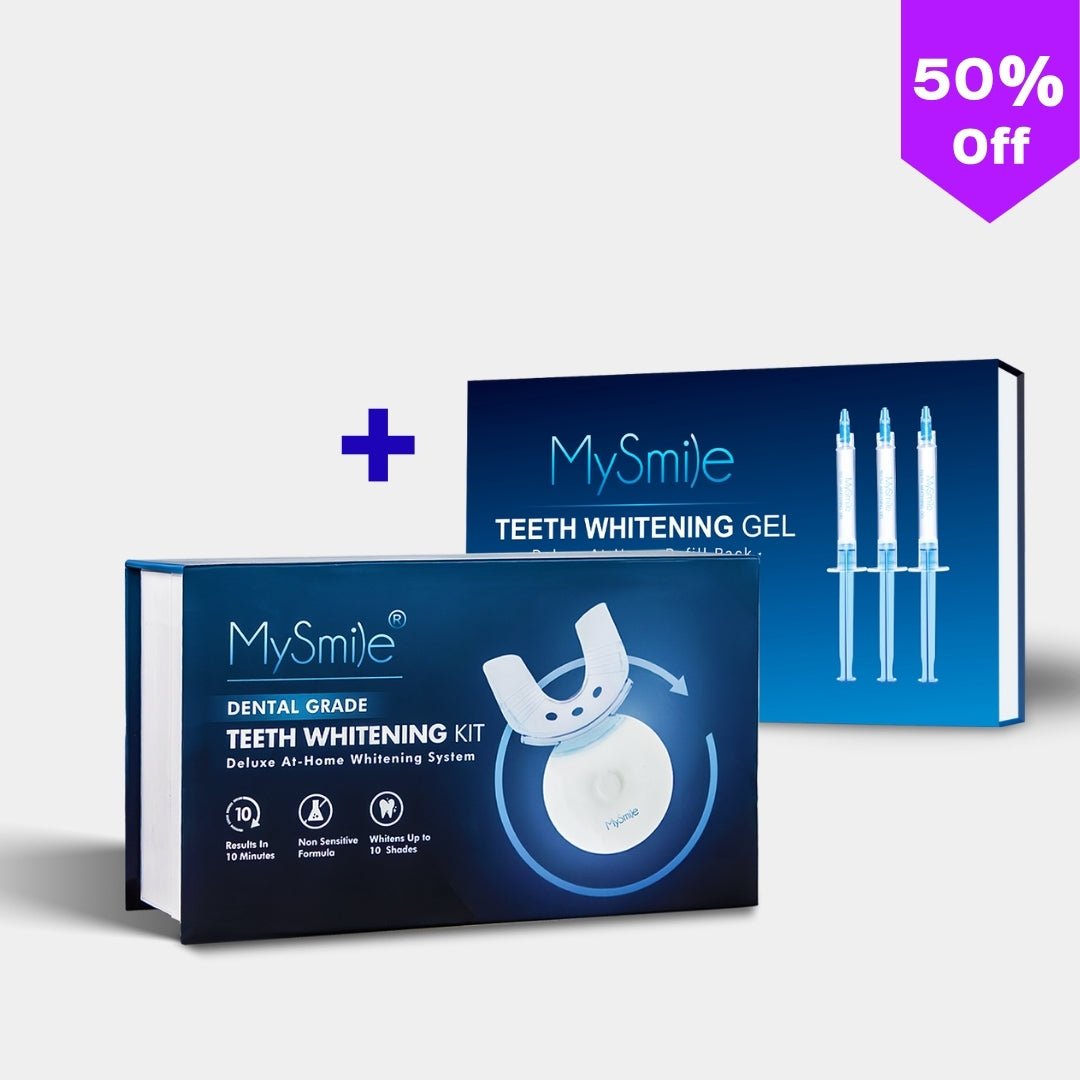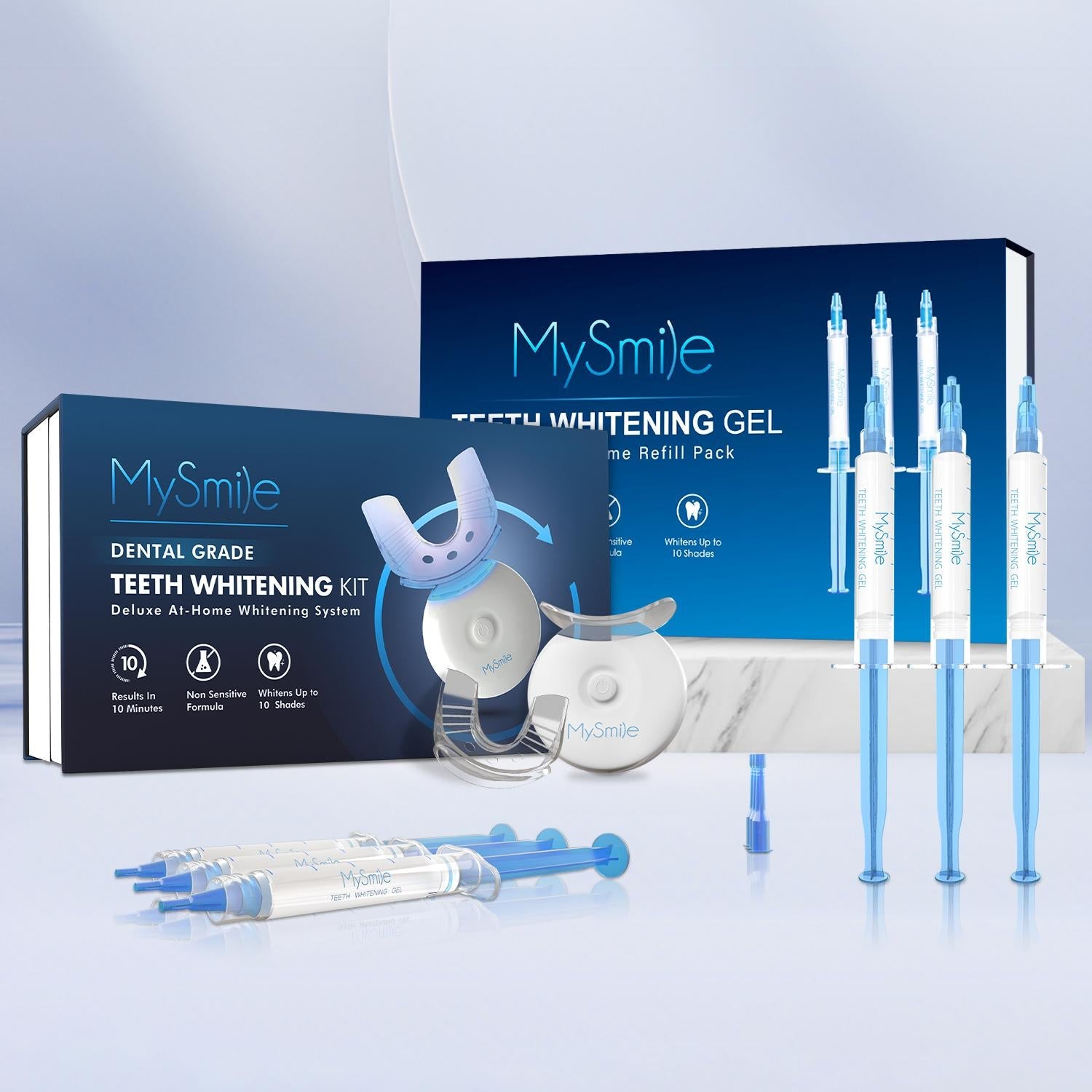 Original Teeth Whitening Kit with Gel Refill Bundle
The Original Kit
Features
How to Use
What's included
Unleash the power of our Original Teeth Whitening Kit for a brighter, professional-grade smile at home! Featuring enhanced 18% CP teeth whitening gel and a 5X waterproof LED accelerator light, this dynamic duo delivers affordable, dental-quality results. Join over a million happy customers and follow dentist recommendations – upgrade to a brighter smile today! You deserve it.
REMOVE 2O YEARS OF STAINS IN 2 WEEKS:
Instant teeth whitening result after 1-3 uses (9 treatments included). This pro teeth whitening kit will effectively help to remove stains from coffee, smoking, wine, soda, and food—the perfect teeth whitener alternative for teeth whitening strips.

DENTAL GRADE TEETH WHITENING
With 18%CP non sensitive teeth whitening gel formula, it gives you a better and faster result. With the 5X LED accelerator light, you will get a radiant smile in just 10 mins.


1. Brush the teeth thoroughly
2. Apply 0.5ML teeth whitening gel to both side of the mouth guard
3. Place 5X LED light guard in mouth and turn the light on
4. Wait for 10 mins
5. Rinse the mouth and enjoy a whiter smile

• 1x 5X LED Accelerator Light
• 6x Teeth Whitening Gel
• 6x Teeth Whitening Gel Tip
• 1x Back Up Battery
• 1x Whitening Shade Guide

See How Customer Trust with Us 💜
Increases the number of sale
Organic growth via social share
Follow us on TikTok @MySmile for more teeth whitening experience
SHOP NOW