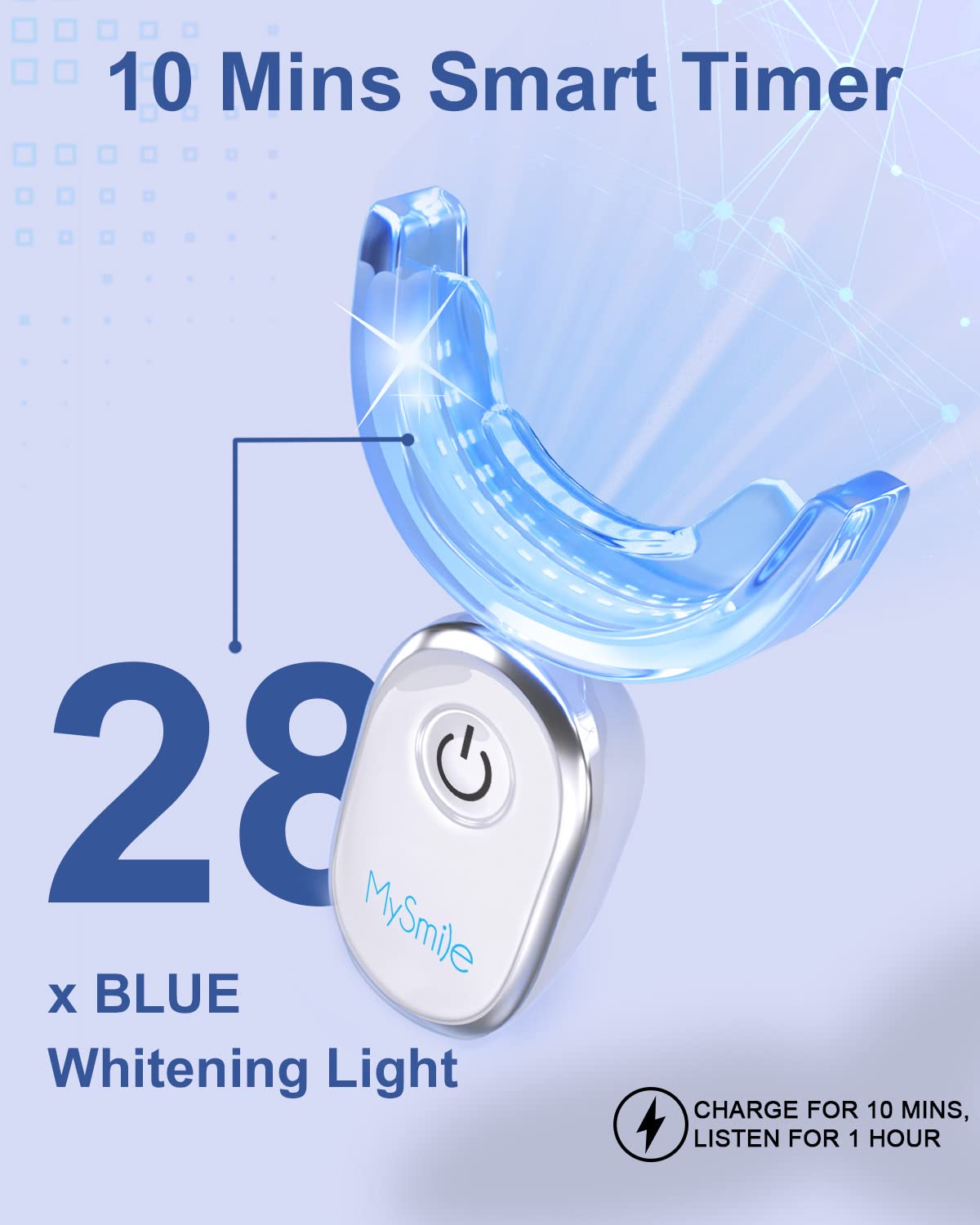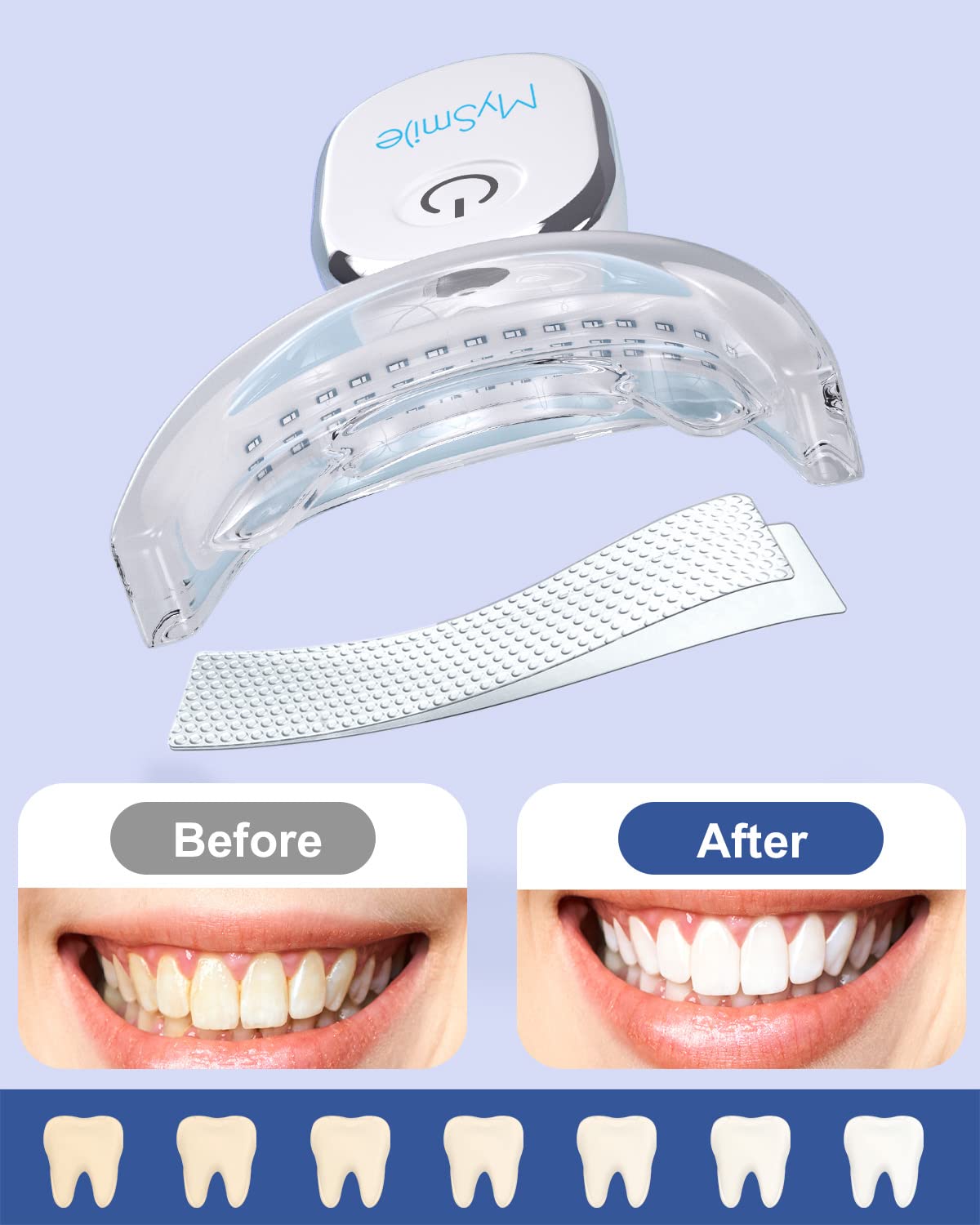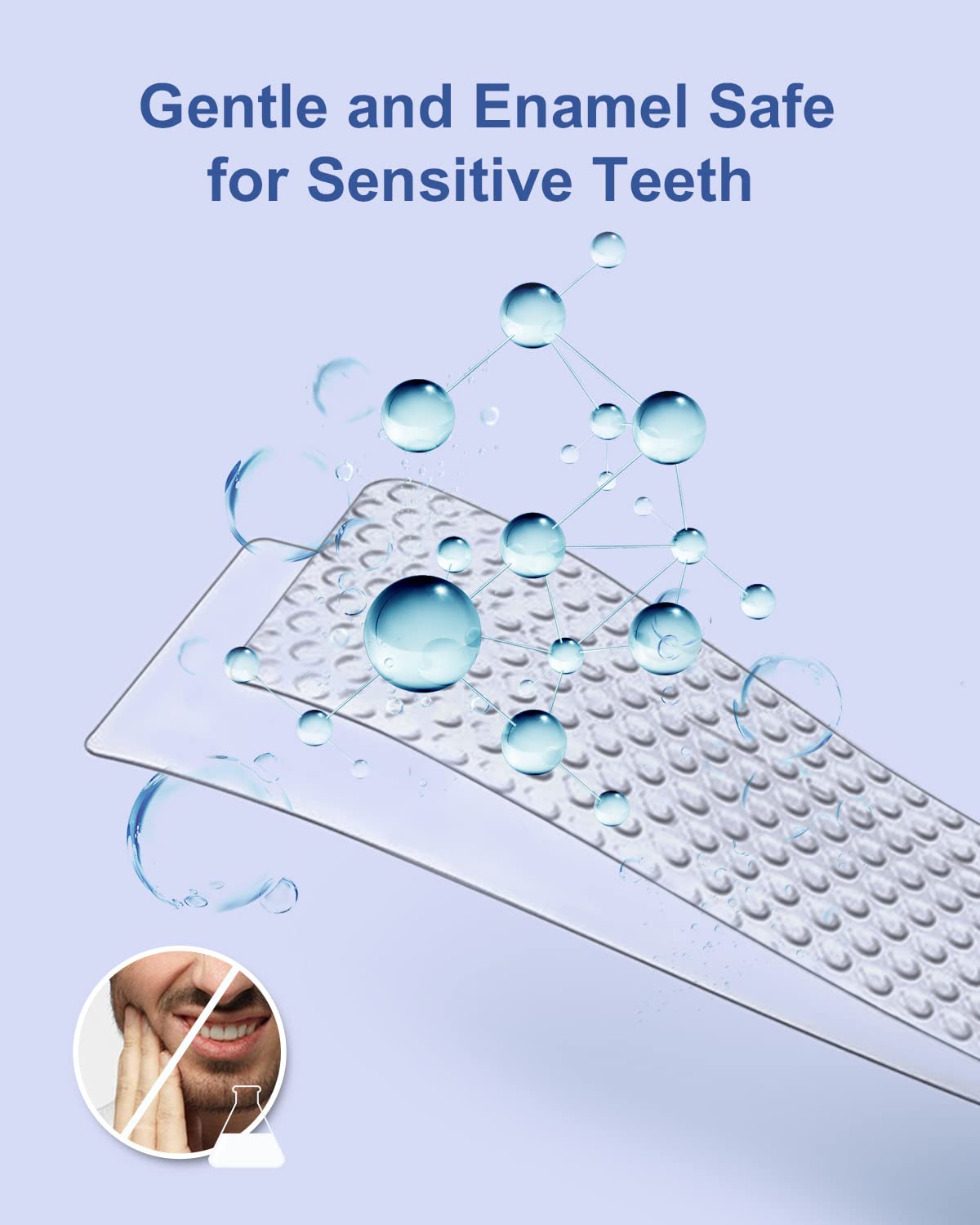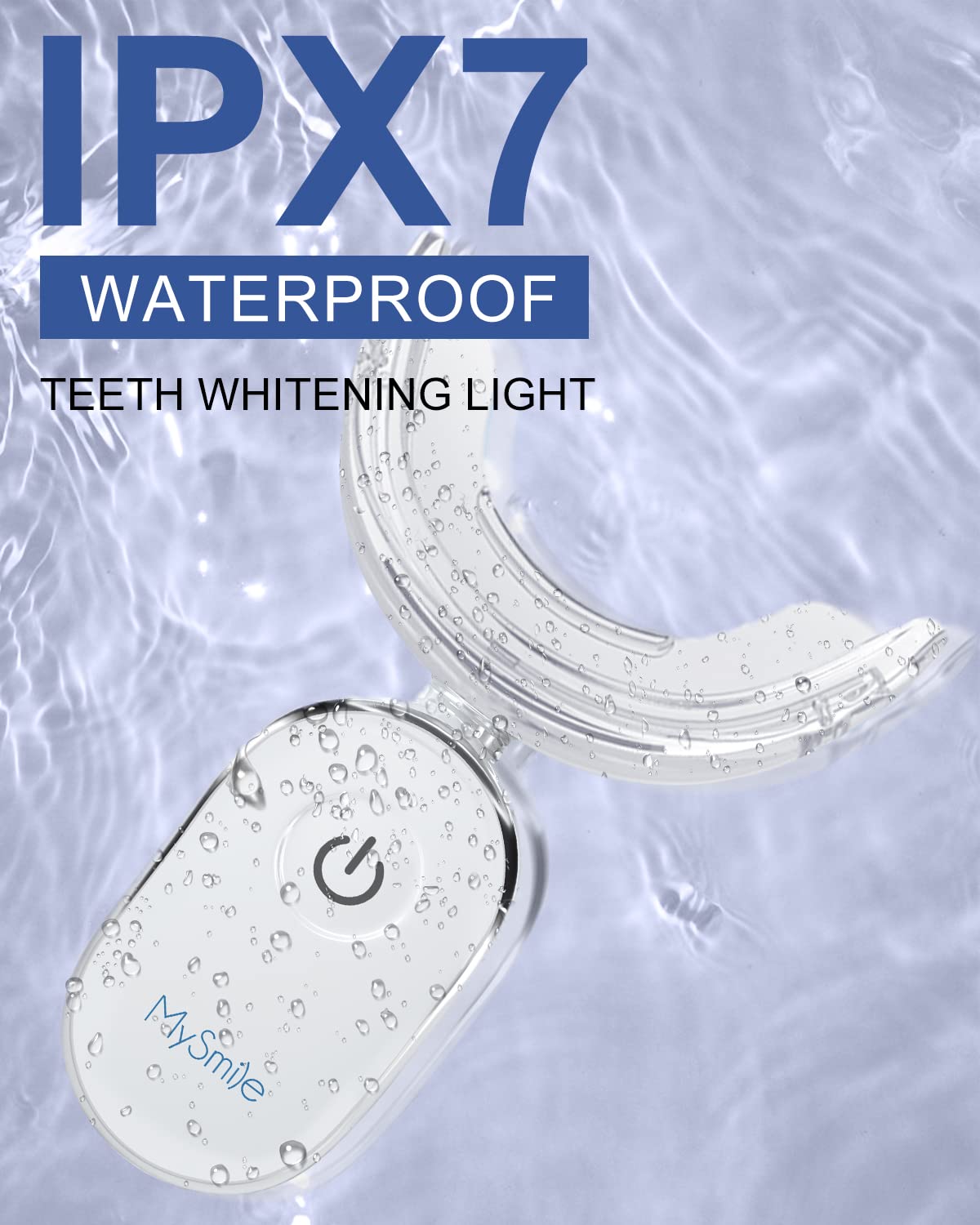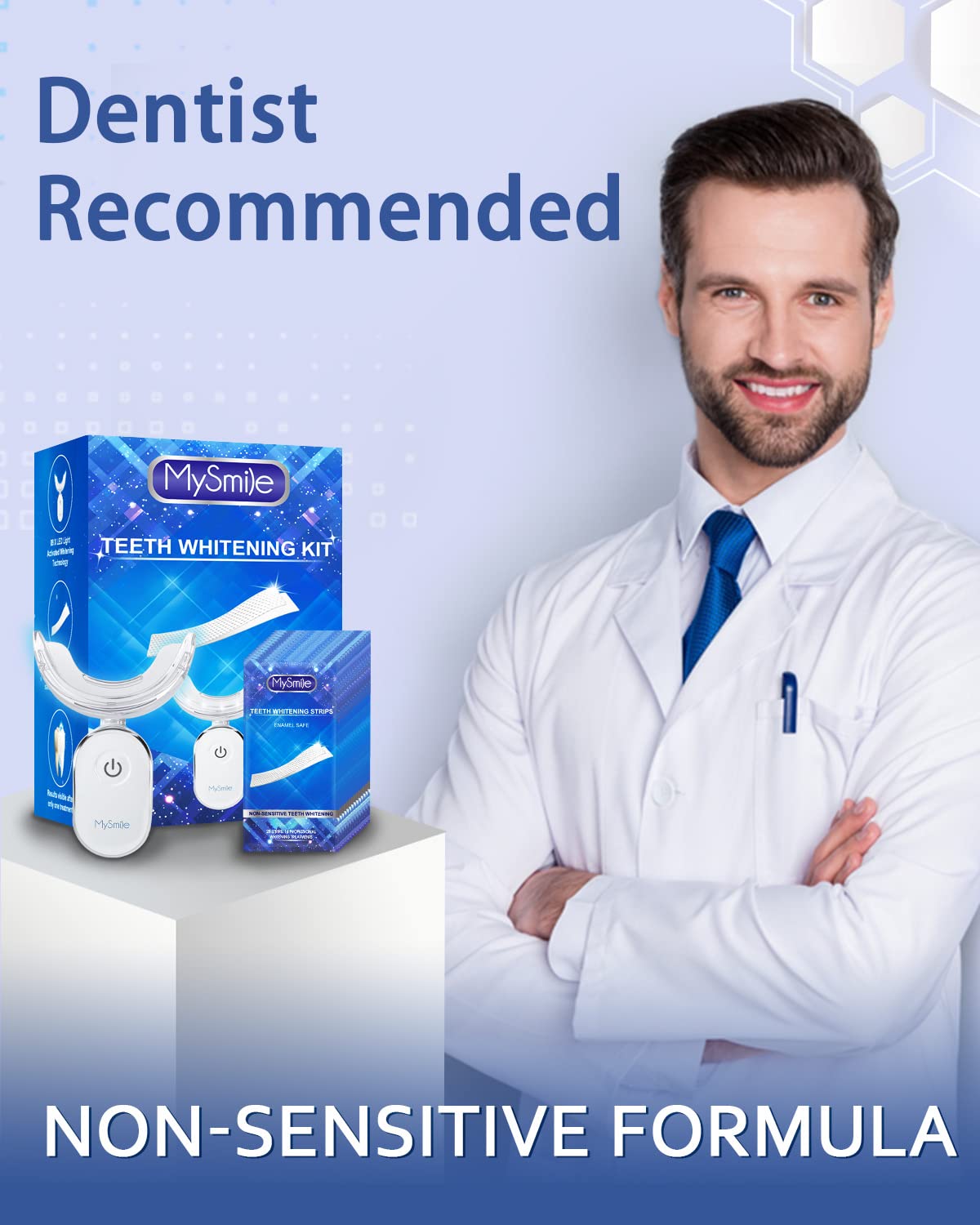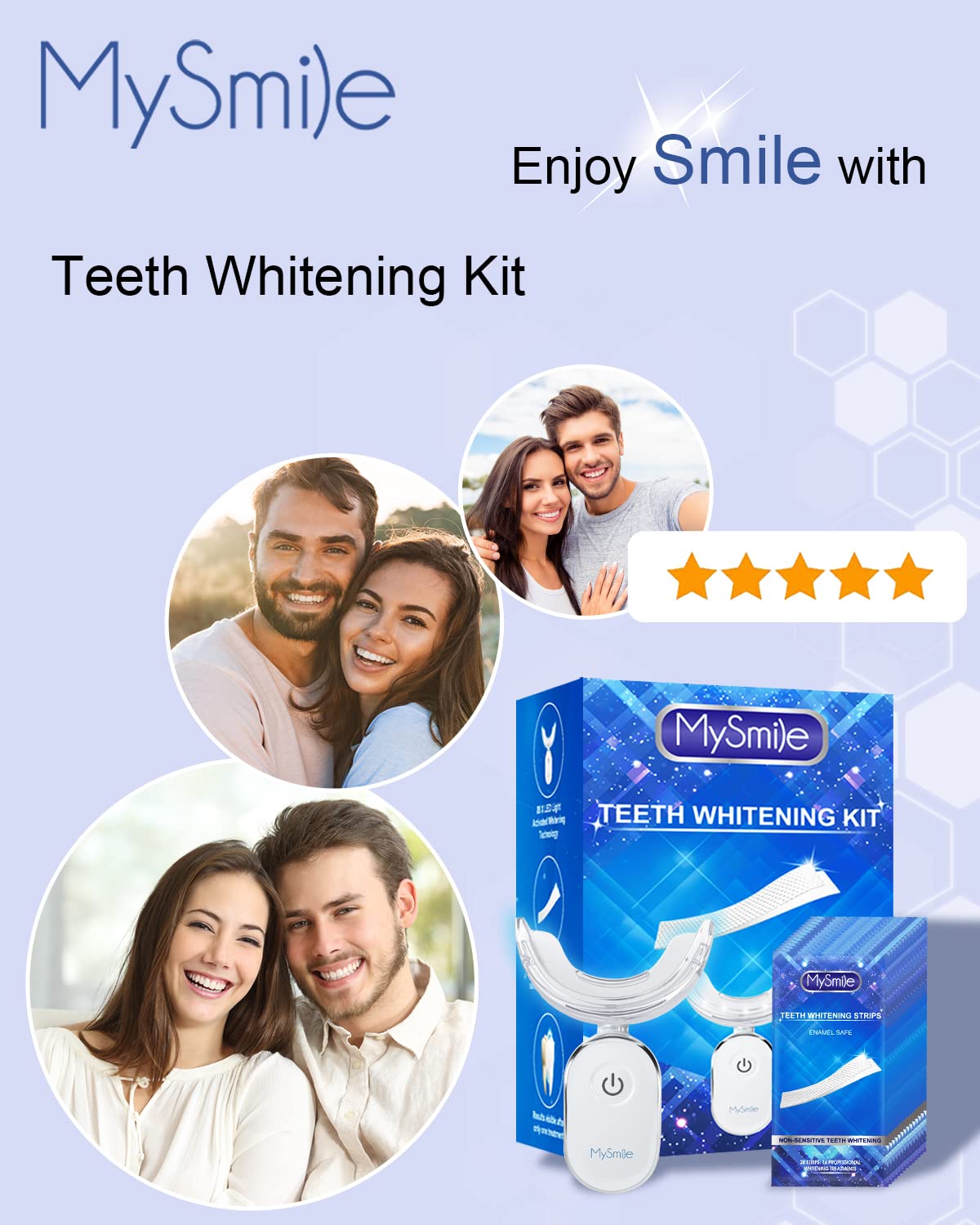 2 x Teeth Whitening Strips w/ 28x LED Light Kit Bundle
Teeth Whitening Kit With 28 Premium Led Lights

: 

Our LED teeth whitening Kit comes with 1Pcs LED bulbs and 14 Sets(28 White Strips) for teeth whitening. MySmile Dentist-developed proprietary teeth whitener serum keeps the same enamel-safe whitening ingredient that dentists use, Patented light will make you get 3X LONGER LASTING results without sensitivity than other brands
Teeth Whitening Strips For Sensitive Teeth

:
The tooth whitening kit professional contains 14 packs Non-Sensitive teeth whitening strips, they're made of safe, natural, gentle, and effective ingredients that dentist do to whiten your teeth. They're safe for tooth gums and enamel, and won't stimulate tooth nerves
10 Min Fast Tooth Whitening

:
My Smile Teeth Whitening Kit comes with 14 Teeth Whitening Strips and rechargeable LED whitening accelerator. The combination of the whitening strips for teeth and the LED light come together to remove not only surface stains but stains embedded deep in the enamel for magnificent all-around whitening results
IPX7 Waterproof Teeth Whitening Light

:
The product of teeth whitening has 10 minutes automatic timing shutdown for energy saving. At the same time, avoid excessive use to cause damage to the teeth. It is waterproof, lightweight, and can be carried anywhere, do not worry about cleaning will affect the internal of the product
PROUDLY MADE IN THE USA, 100% SATISFACTION GUARANTEE:
We love our customers, and we mean it. If any of our whitening kits fail to do their job,  we will replace or refund you immediately.
14 sets Teeth Whitening Strips
1 x 28x LED Light
1 x User Manual
1 x Whitening Shade Guide
Tear open the individually packed treatments.
Apply strips onto top and bottom teeth.
Put the light into your mouth, and leave it on for 10 minutes.
Gently peel off strips and rinse mouth. You're on your way to be brighter and whiter smile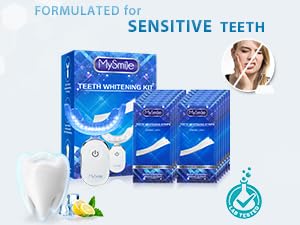 Non-Sensitive Teeth Whitener
MySmile Teeth Whitening Strips provide gentler teeth whitening, such as hydrogen peroxide, clinically proven to effectively and safely whiten teeth.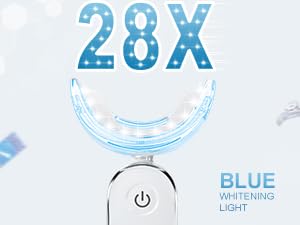 28X LED light Fast Whitening
MySmile Teeth Whitening Kit comes with 28 LED bulbs will give you faster whitening and 3X longer lasting results.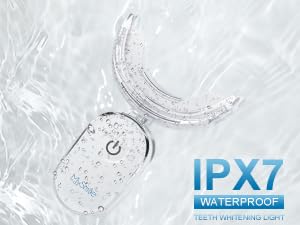 IPX7 Waterproof LED Light
It is waterproof, lightweight, and can be carried anywhere, do not worry about cleaning will affect the internal of the product.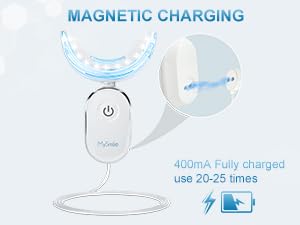 Easy to charge
Magnetic charging can quickly and conveniently charge the whitening lamp
The product works by keeping the peroxide-infused whitening strips on your teeth to remove stains that have built-up below the enamel's surface to visibly whiten your teeth.
With all whitening products, there is a chance that you may experience some tooth sensitivity and/or gum discomfort. These effects are temporary, not harmful and generally mild. if any tooth or gum irritation, Stop using.
Yes, MySmile Teeth Whitening Strips contain peroxide, the same enamel-safe ingredient dentists use for tooth whitening. Extensive testing has shown the product to be safe when used as directed
Yes. It comes with both top and bottom strips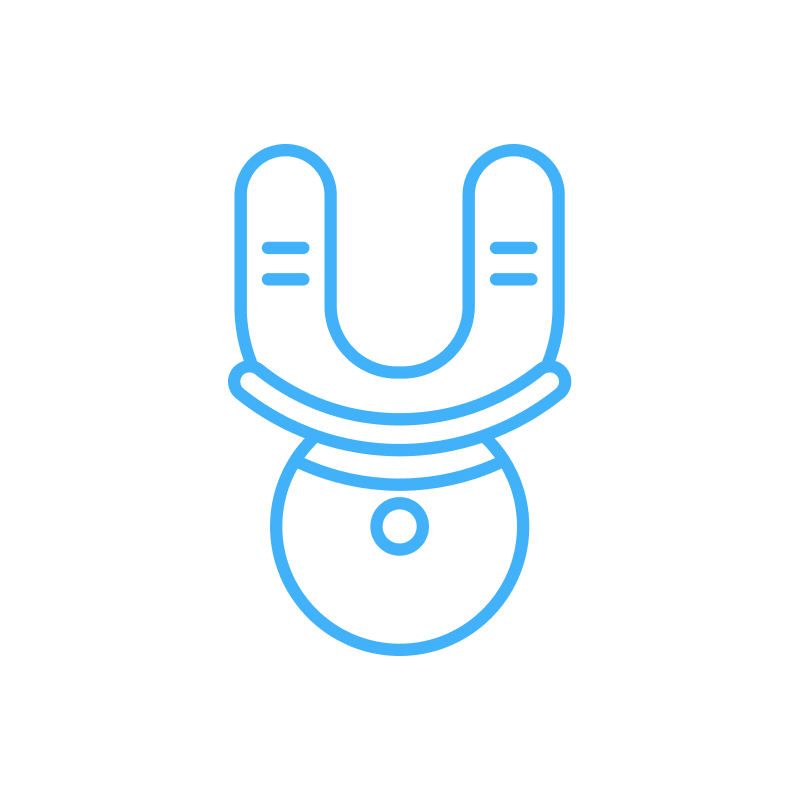 Easy to use at-home teeth whitening products with safe technology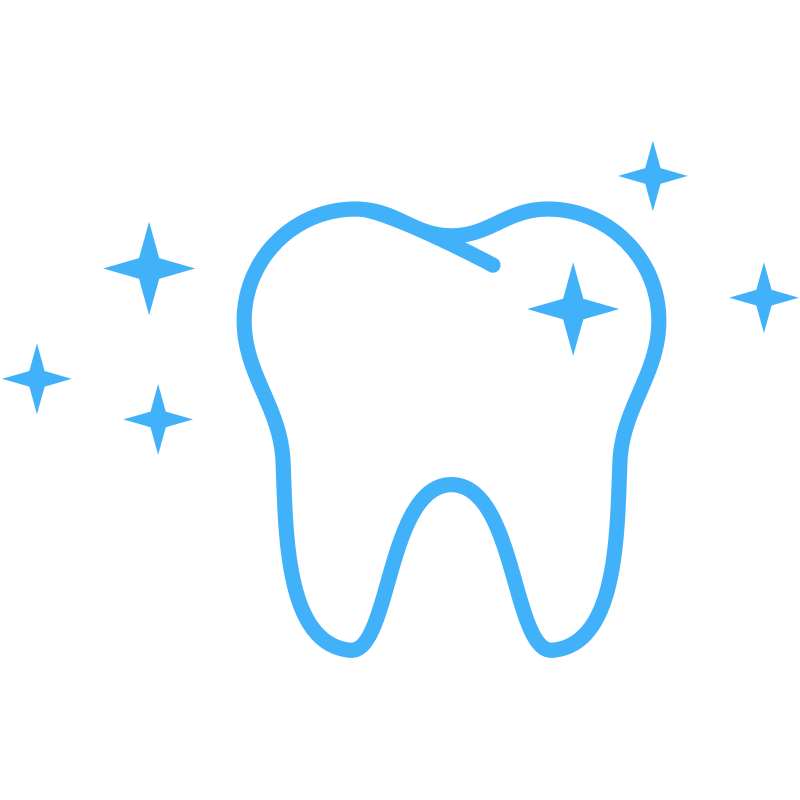 Brighter smile guaranteed & Zero Sensitivity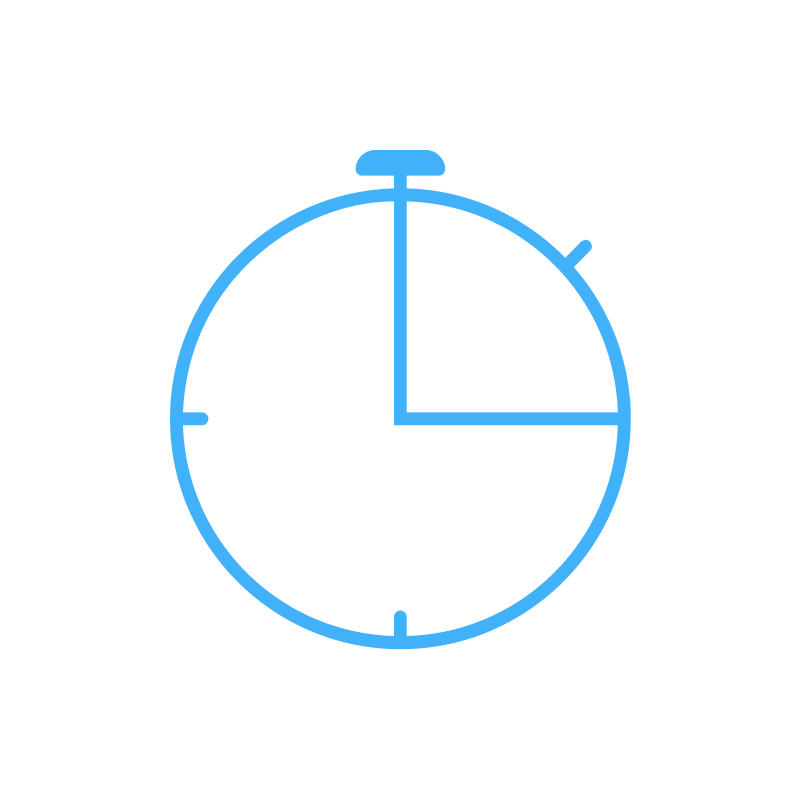 Whiten your teeth as fast as 15 minutes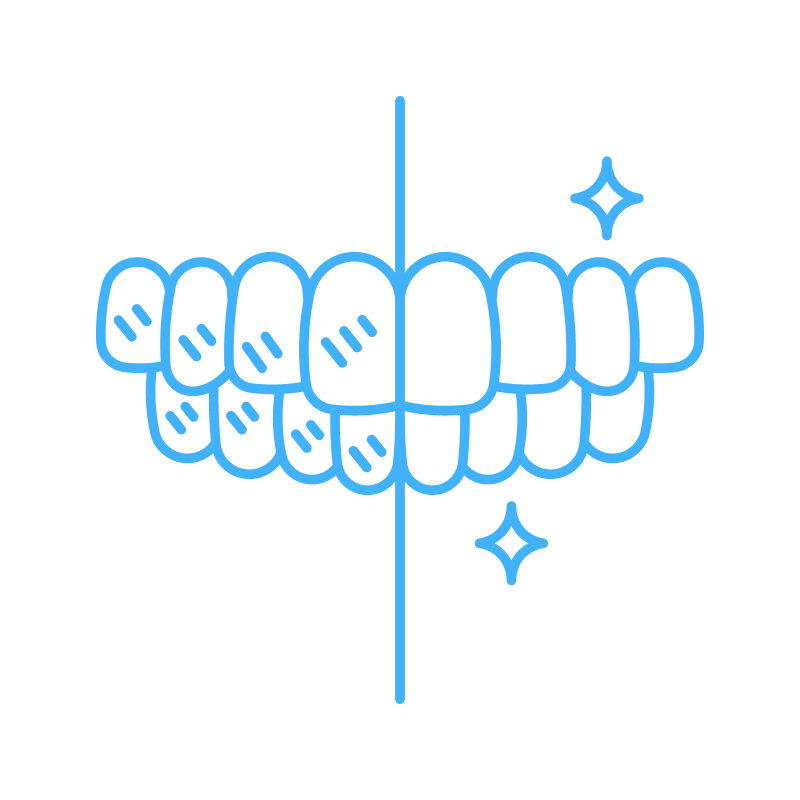 Get up to 10 shades whiter & More