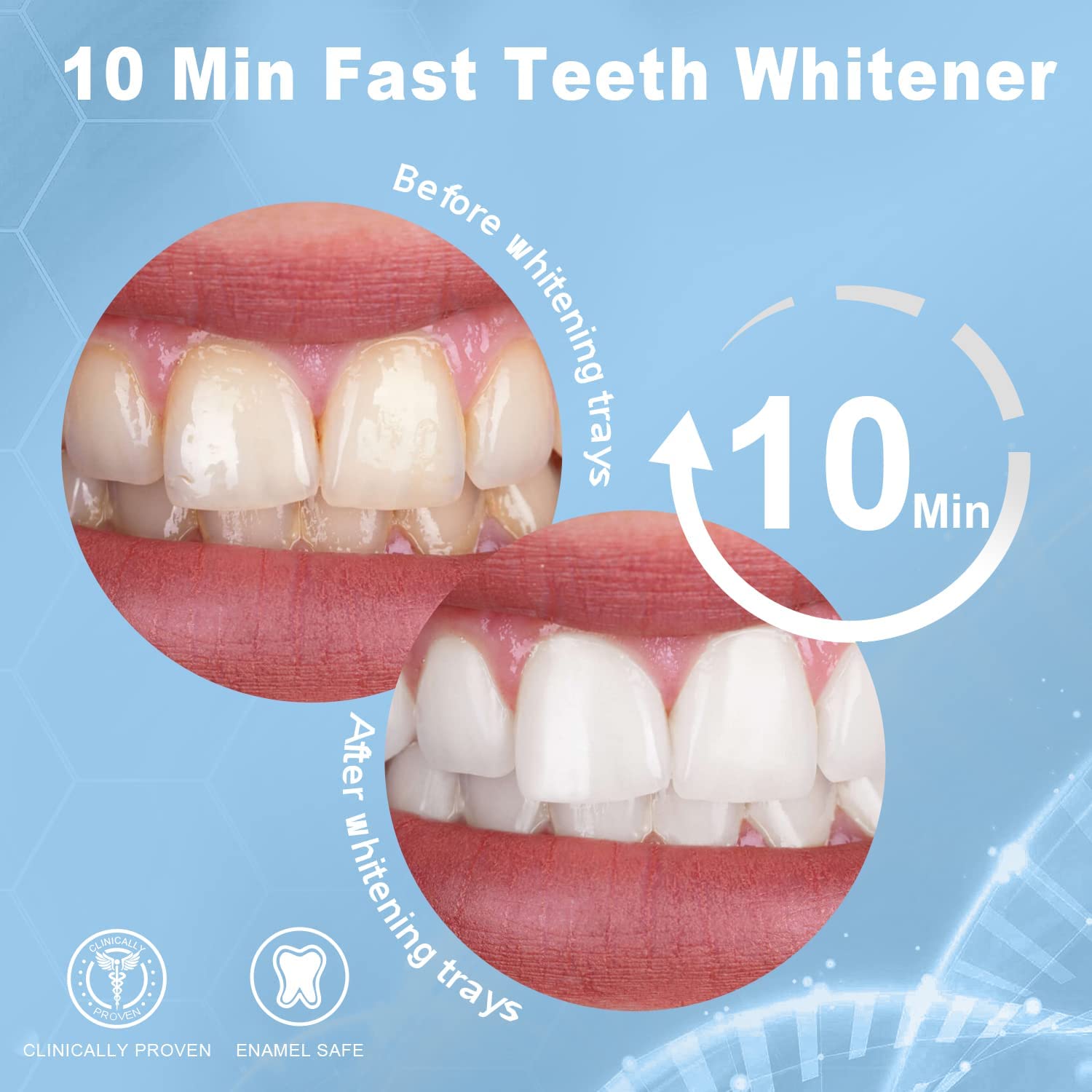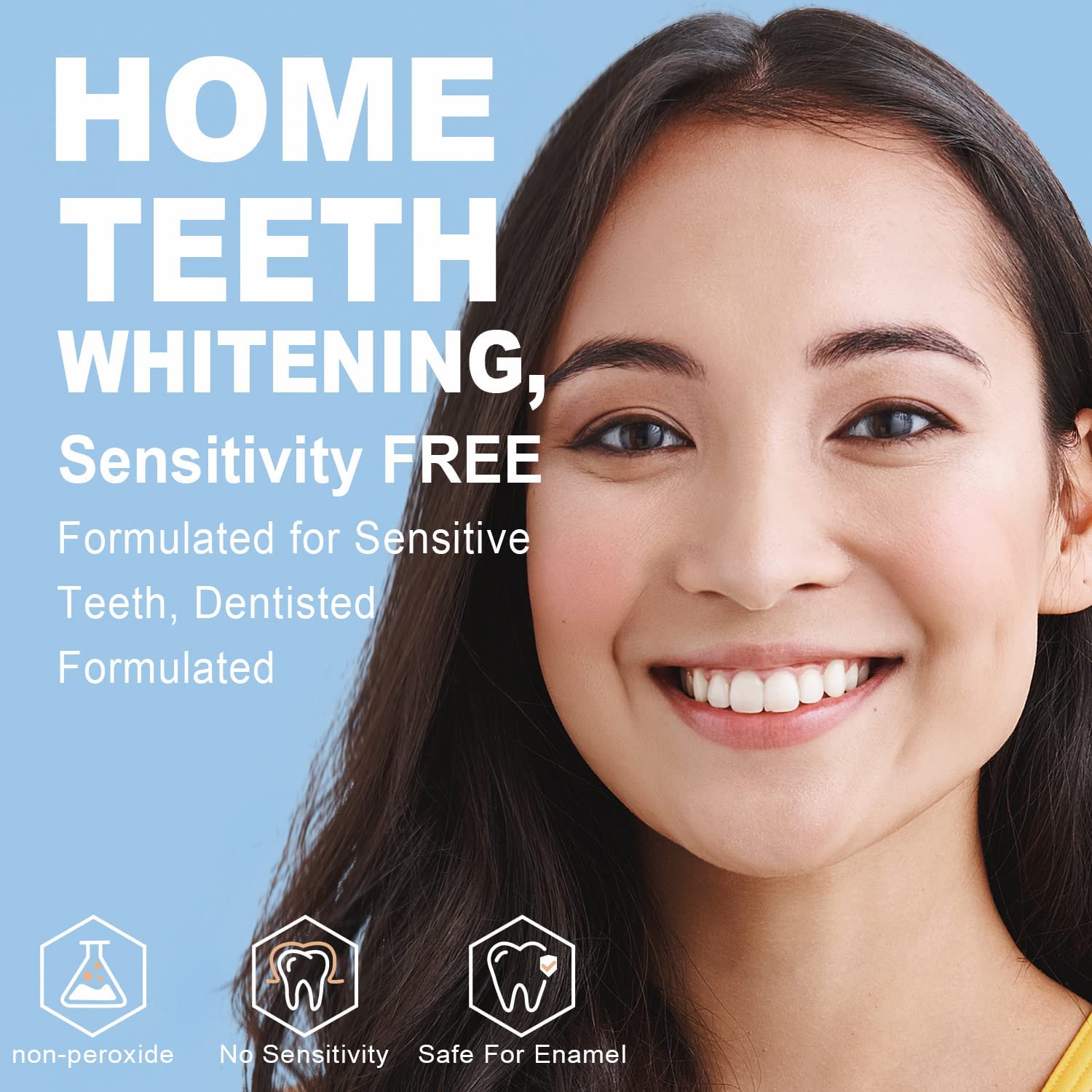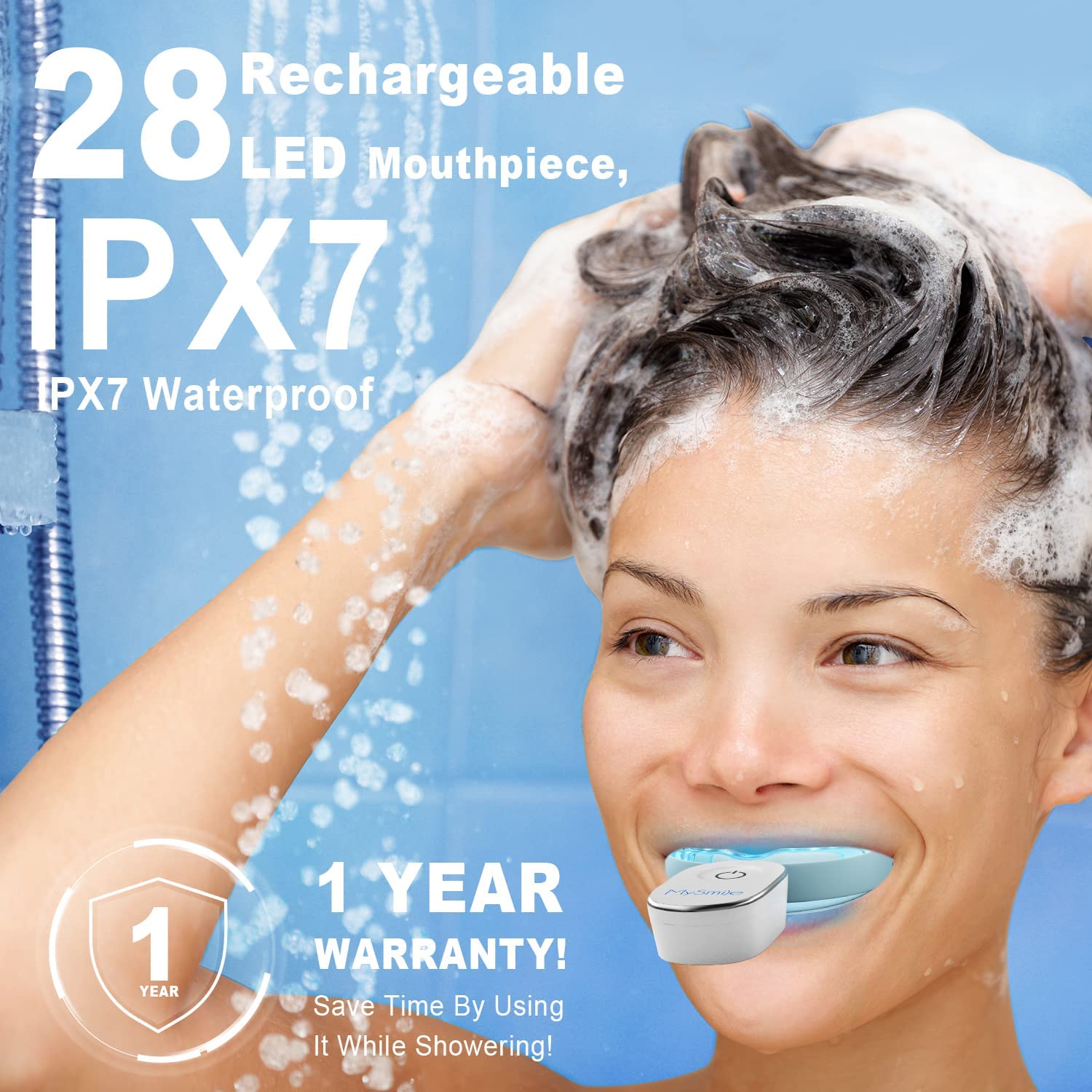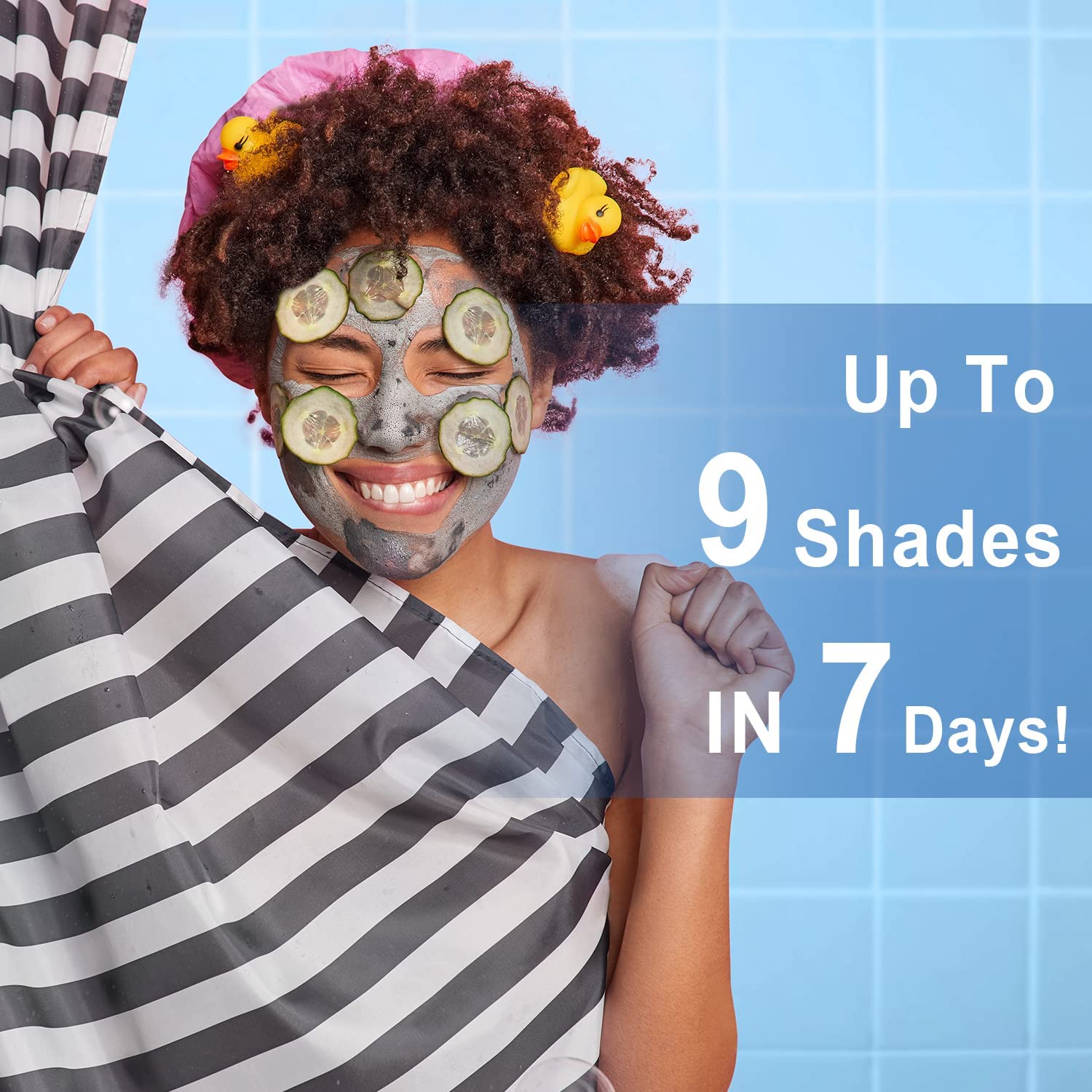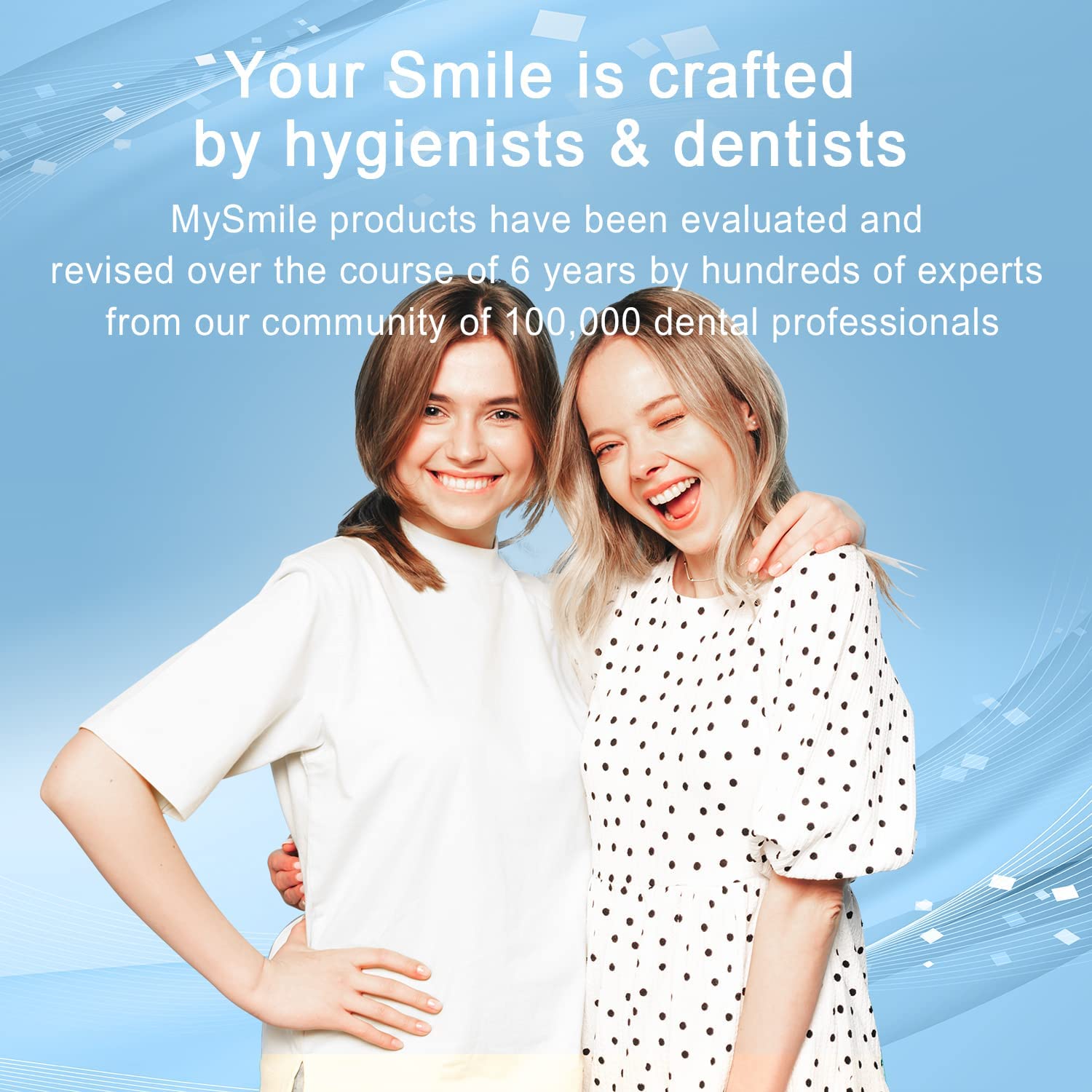 2 x Teeth Whitening Kit w/ 28x LED Light Kit Bundle
REMOVE 2O YEARS OF STAINS IN 2 WEEKS:

Instant teeth whitening result after 1-3 uses (9 treatments included). This deluxe teeth whitening kit will effectively help to remove stains from coffee, smoking, wine, soda, and food—the perfect teeth whitener alternative for teeth whitening strips.
10 MIN FAST DENTAL GRADE TOOTH WHITENING:
Enhanced carbide peroxide formula with waterproof 28x LED teeth whitening light, 3 teeth whitening gel pens for tooth paint with 9 treatments
28 IPX 7 WATERPROOF LED LIGHT, 1 YEAR WARRANTY:
The mouthpiece with the patented LED teeth whitening light will accelerate your whitening process. It is IPX7 waterproof, saves time, and use it while showering!
EASY TO USE WITH DENTIST RECOMMENDATION:
Our convenient foolproof Tooth Whitening Kit with LED Light can be safely used at home, and in the office, and is easy to carry while traveling.
PROUDLY MADE IN THE USA, 100% SATISFACTION GUARANTEE:
We love our customers, and we mean it. If any of our whitening kits fail to do their job,  we will replace or refund you immediately.

3 x Teeth Whitenng Gel
1 x LED Whitening Light
1 x USB Charge Cable
1 x Whitening Shade Guide
Twist open the teeth whitening gel and apply teeth whitening gel onto your teeth, avoid gum area
Put led light into mouth, long press to turn it on
Wait 10 mins (can increase to 30 mins for better result if there is no sensitity)
Rinse and Enjoy!
DELUXE TEETH WHITENING KIT
Teeth whitening kit with LED Light helps to remove stains from coffee, smoking, wines, soda, and food. Our teeth whitening pen gel is vegan, gluten free, and sugar free. Enjoy the best teeth stain remover from MySmile!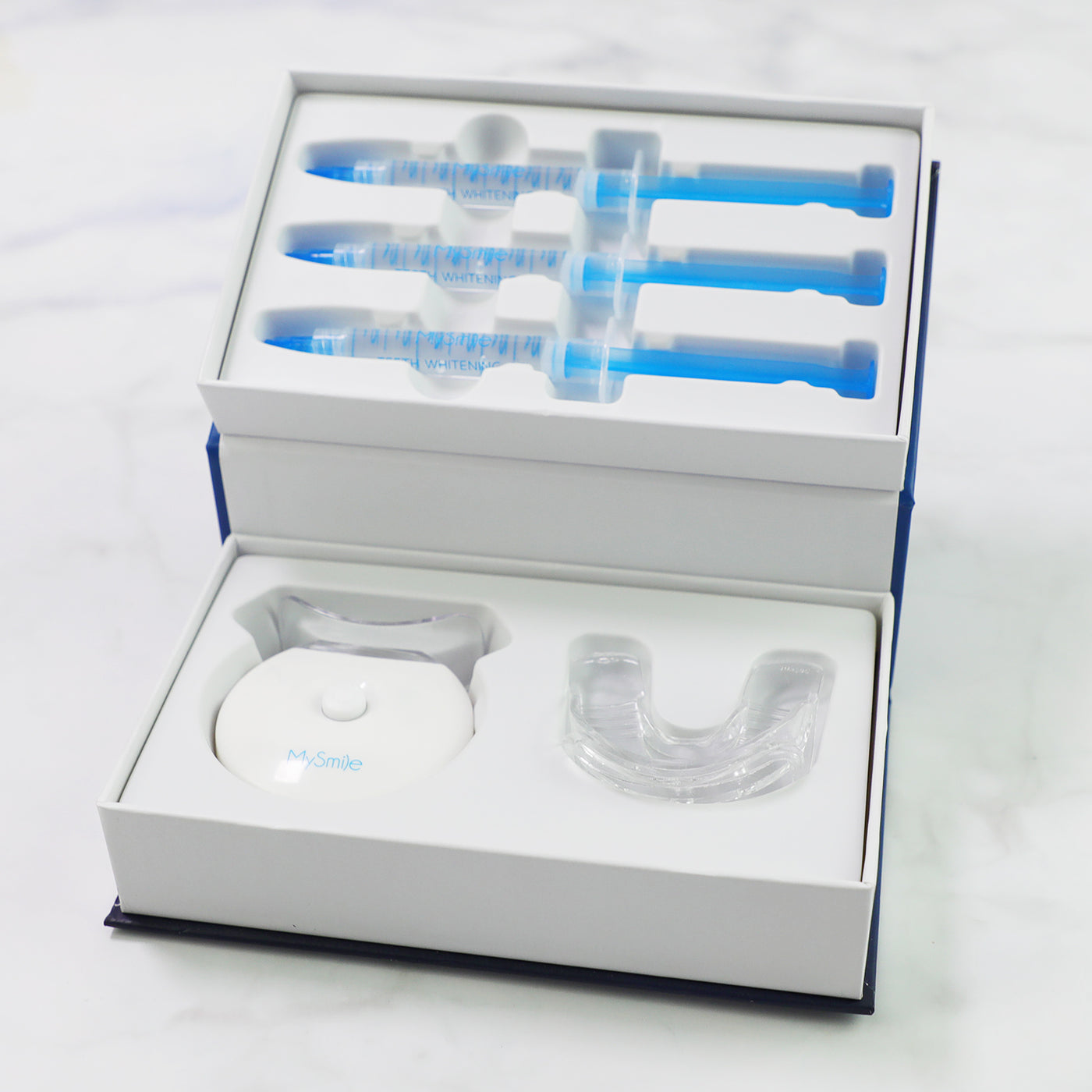 10 MIN FAST TEETH WHITENING
5 Blue LED-activated whitening technology accelerates your tooth whitening process. In just 10 min, you can experience 2 or more shades after 1st application, Please remove the plastic from batteries before use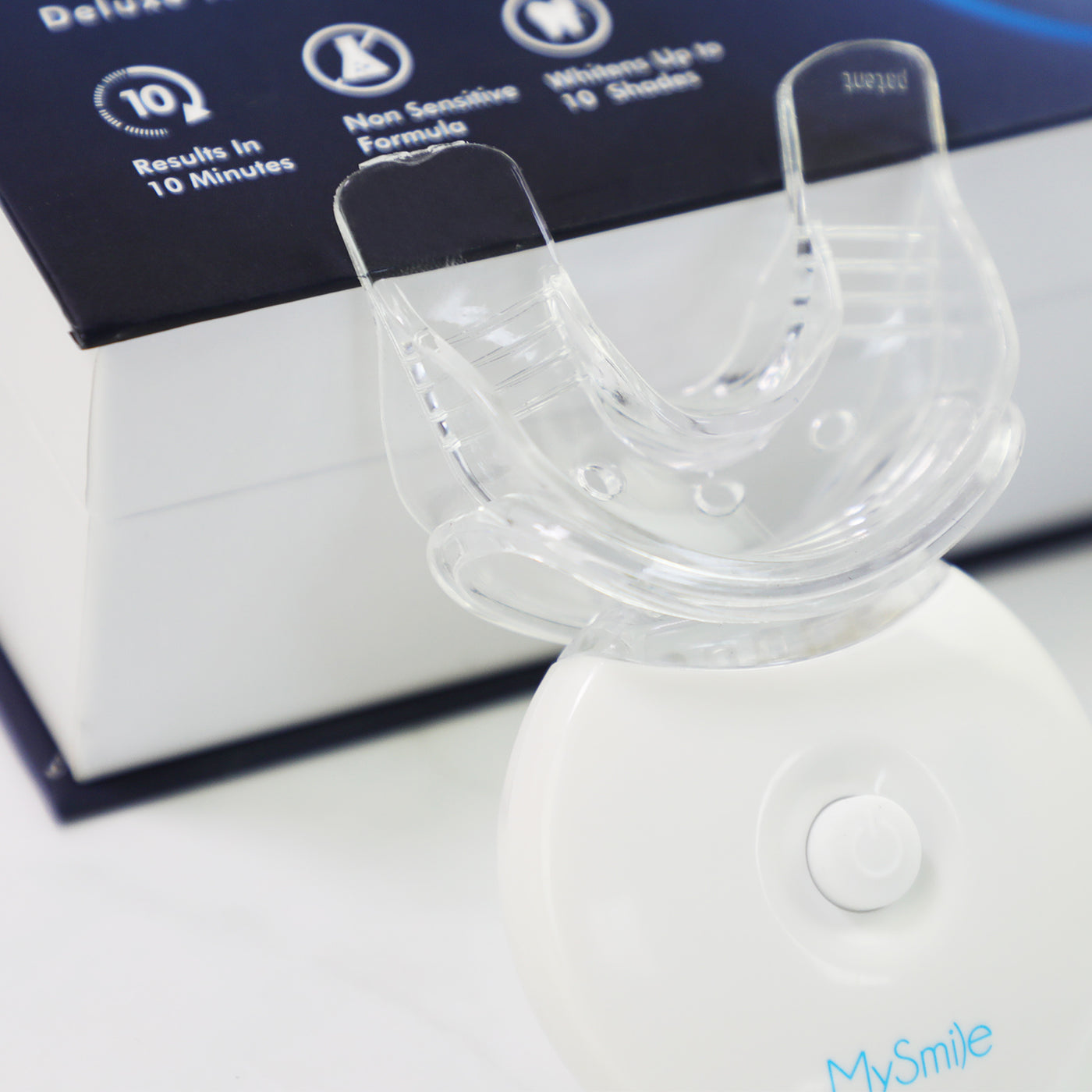 EASY TO USE WHITENING KIT
1 Min simple preparation, 10 min teeth whitening, get up to 10 shades whiter in 7days .clinically proven results with Millions of HAPPY CUSTOMERS
One syringe holds three applications so three syringes will last for nine applications. You can order the MySmile refill pack on our website
Yes, our product is compatible with permanent retainers, dental implants, braces and capped teeth. The whitening effect will work on natural teeth only.
Yes, our product is non-habit forming. You can stop using it once your teeth are all white and bright.
The frequency of whitening treatment varies by individual. It depends on a variety of factors like genetics and lifestyle habits. We recommend completing one day of whitening per month and a full 5-day MySmile whitening treatment every 6 months.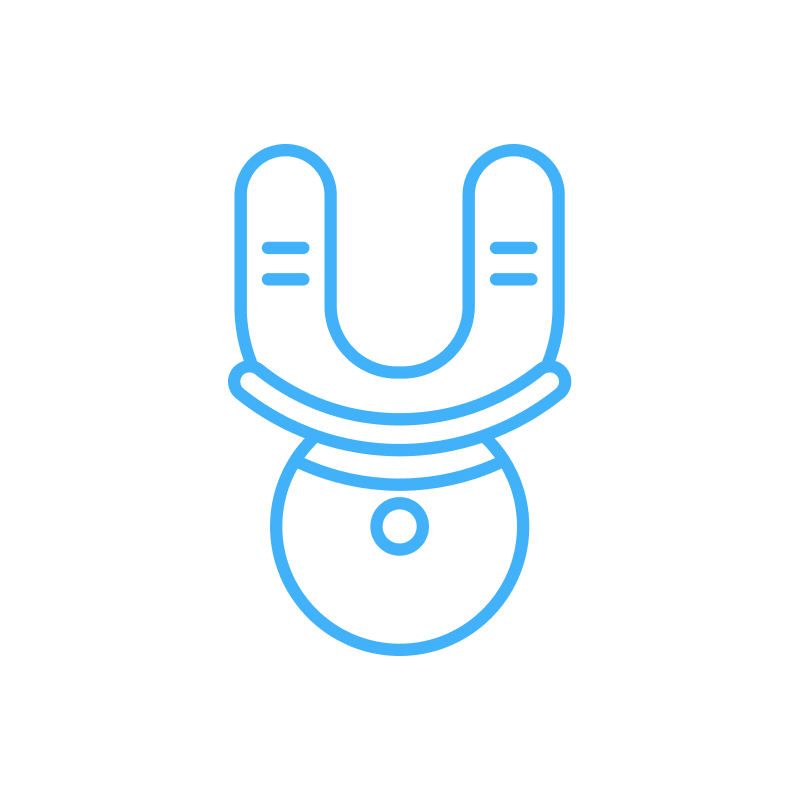 Easy to use at-home teeth whitening products with safe technology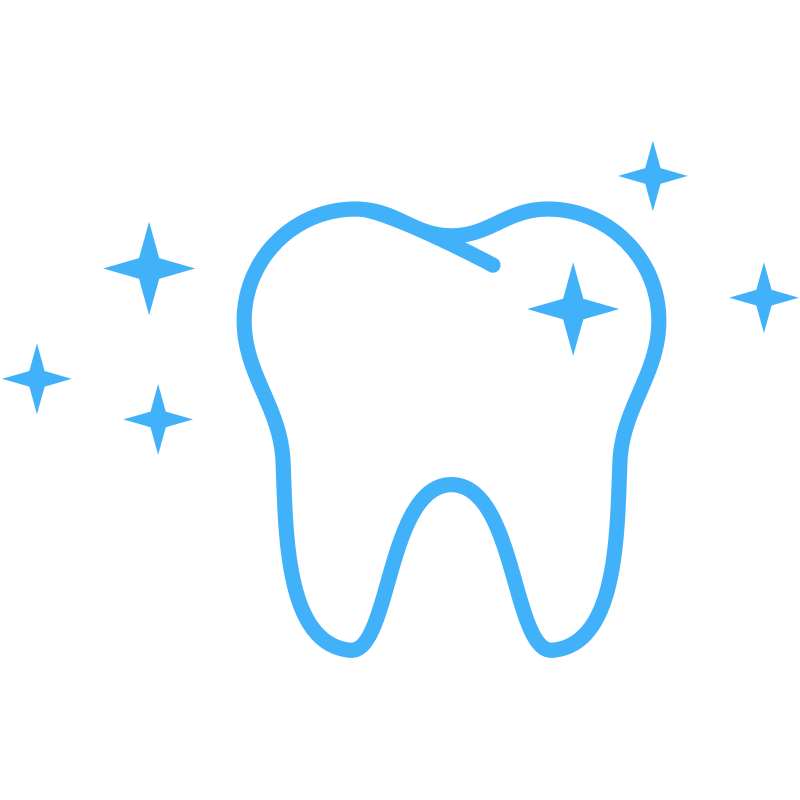 Brighter smile guaranteed & Zero Sensitivity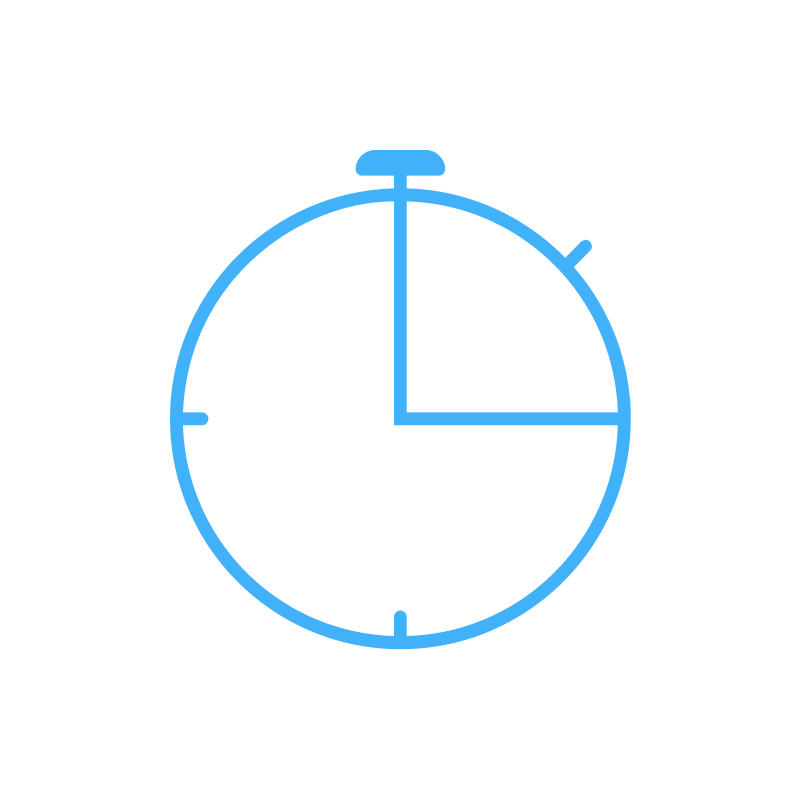 Whiten your teeth as fast as 15 minutes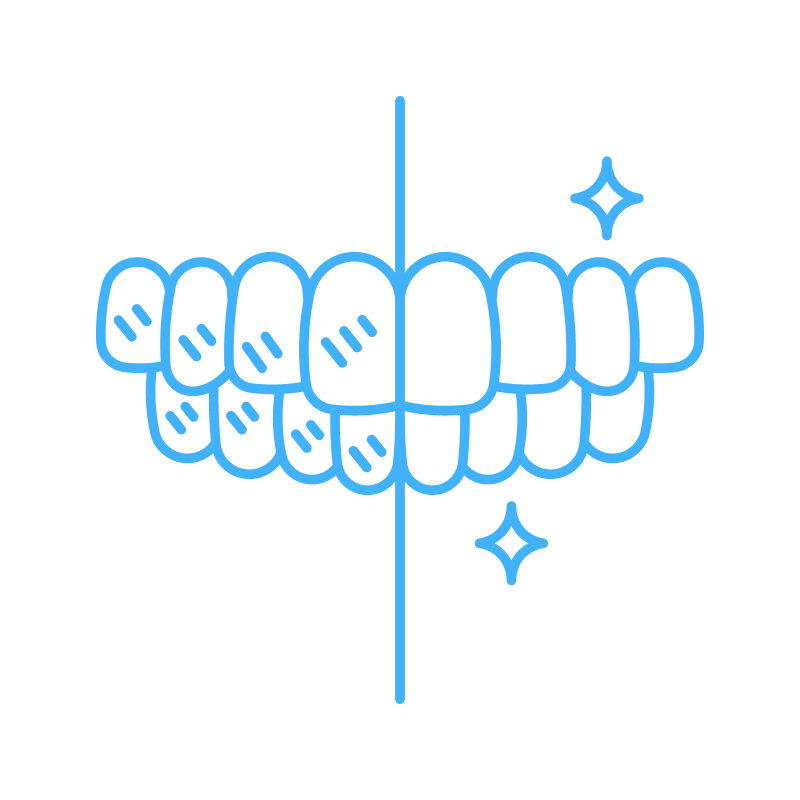 Get up to 10 shades whiter & More